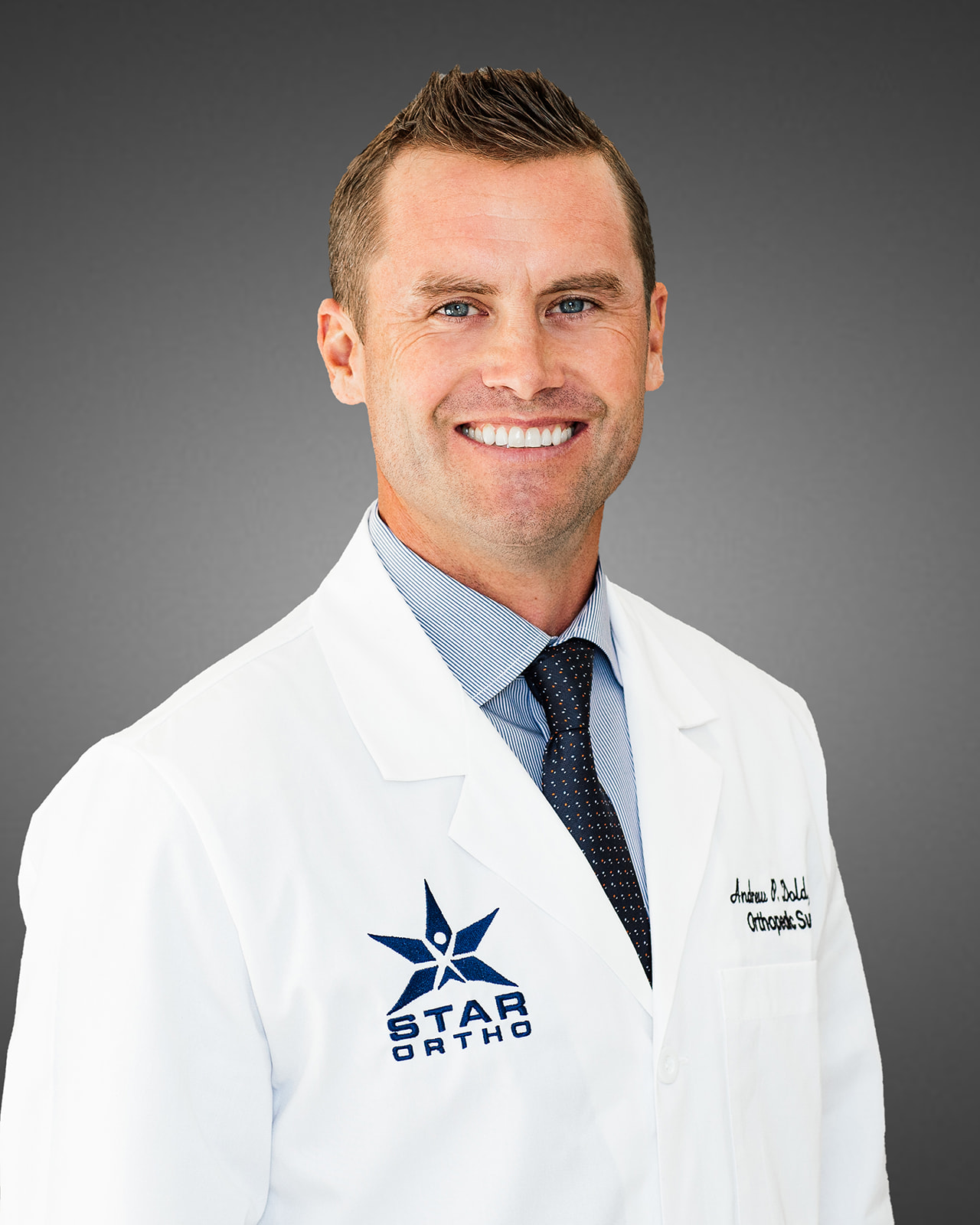 Dr. Andrew Dold, MD is a double board certified, fellowship-trained orthopedic surgeon who specializes in arthroscopic and reconstructive procedures of the hip, knee, shoulder, ankle, and elbow, including hip and knee replacement surgery.
He has been in practice in the Dallas, Texas area since 2016 and is the director of Sports Medicine at Star Orthopedics and Sports Medicine based in Frisco, Texas. He treats a variety of sports medicine conditions, but specializes in management of injuries of the hip, knee, shoulder, ankle, and elbow.
Read more about Dr. Dold here.
To schedule a new patient appointment, either contact us at 469.850.0680 or book online and we will contact you within one business day (typically within an hour of receiving your online request) to confirm your appointment date and time. Same day appointments are available. We accept most insurances, including Medicare and Tricare. Dr. Dold is credentialed at many facilities (hospitals and ASCs) in the DFW area and is "in-network" with most insurances.


Make an Appointment
Dr. Dold practices at Star Orthopedics and Sports Medicine. He is credentialed at a number of hospitals and ASCs in the DFW area. Contact us today for an appointment! A team member will typically be in contact with you within 1-2 hours of receiving your appointment request online to get your scheduled for an appointment.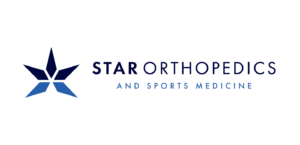 Coppell Office
149 SH-121, Suite 115
Copell, TX
75019
Frisco Office
5550 Warren Parkway, Suite 200
Frisco, TX
75034
Top notch group! From my very first appointment Dr Dold's staff showed how highly skilled and professional they all are. Dr Dold is amazing. He is straight... read more forward and honest about what steps need to be taken to make you feel better. My surgery went so smooth. Honestly Dr Dold is an amazing skilled orthopedic surgeon. I would highly recommend him and his team.

Toni Peters


13 September 2022

Dr. Dold was suggested by another DO and has done a phenomenal job diagnosing and treating my injuries. He was extremely thorough in his operative report, and gave in-depth instructions... read more for the physical therapy team after surgery. I would highly recommend him and his staff, and do to anyone that asks.

daniel childers


4 January 2022

Dr. Dold performed my knee arthroscopic surgery 2 weeks ago to clean up a meniscal tear. My knee has not really even hurt since surgery. I was up walking next... read more day and back to most of my regular activities in a few days. He is an amazing surgeon! I highly recommend Dr. Dold! Go see him if you have pain - you will be happy you did! Also - you can get a quick appointment at Star - no waiting 3-4 weeks like some orthopedic offices have you do. Care is completely focused on the patient and the patient's satisfaction! Highly recommend!

Michele Valencia


4 January 2022

Doctor Dold is truly the best orthopedic around. Not only is he a master of his craft but he is also a genuine person. He connects with you on a... read more down to earth level and is interested in getting to know you as a person. Doctor Dold has performed both knee and shoulder surgery on me. He is a honest individual as well as his staff. He will let you know what's best for you as a individual to excel physically through life to enjoy it to the fullest and healthiest way. He's directed me to great Physical Therapist that I'd still go to this day. If you're looking for the Top Orthopedic in industry this is your go to. He has worked on the Top professional athletes in all leagues including college and has got them performing stronger and better before. I can vouch and will forever have a long term relationship with Doctor Dold outside of the office as well. I've never let anyone else operate on my body because I did not trust them. Doctor Dold is your guy!

Tanner Drain


4 July 2022

I had pain in my right shoulder that had been misdiagnosed by other doctors . With one shot , Dr. Dold fixed it . I'm so grateful to him .

David Moore


29 September 2022

Dr. Dold is an amazing surgeon. After years of dealing with a severely injured hip I consulted with Dr. Dold about a total replacement. I work out at the gym... read more regularly and do a number of outdoor activities, so I was concerned about whether hip replacement would be a good solution for me. The surgery went well and the hip pain I was so used to was gone right away. Now 3.5 months post-surgery I can do all the activities I want to, and I am pain free. I would definitely recommend Dr. Dold and his team to anyone dealing with orthopedic issues.

Rebecca Whitehouse


4 February 2022

Dr. Dold was God sent for my husband. I can not say enough good things on how our experience was seeing him for left total knee replacement he performed for... read more my husband. Back story.... His knee was to be replaced in April of 2020 but as everyone knows elective surgeries had been cancelled at that time. While waiting to be rescheduled he had a significant fall and injury to left knee which after several months of treatments the wound needed to be debrieded which turned out to be a VERY deep wond. During that time his left lower leg had become somewhat"twisted". In the meantime his original orthopedic Dr. retired. I added all these details so anyone would know the challenges there with this surgery. Having said all that... Dr. Dold performed this surgery and within one week he was walking and by 2 weeks he had done remarkably well. His leg is straight and is enjoying life again. Thank You!!! Dr. Dold. His staff is staff is very kind and efficient. Along with Dr. Dolds PA .

Deborah Salee


4 July 2022

Dr. Dold and his team are amazing!! They are super caring and want you to succeed in not only recovering from your injuries but also with whatever you are doing... read more in life. They have made such a positive impact in my life and I can't wait to start playing Rugby and training again. Thank you Dr. Dold and Team you all are amazing!!

Kira Gallardo


4 November 2021

I went to Dr. Dold for my hip replacement surgery because he came highly recommended and he did not disappoint. The entire surgical process went smoothly and my hip already... read more feels great only three weeks after surgery. If I have to have another orthopedic surgery (which I hope I don't), there is no question that I will go back to Dr. Dold to perform the procedure.

Ron Garcia


4 April 2022